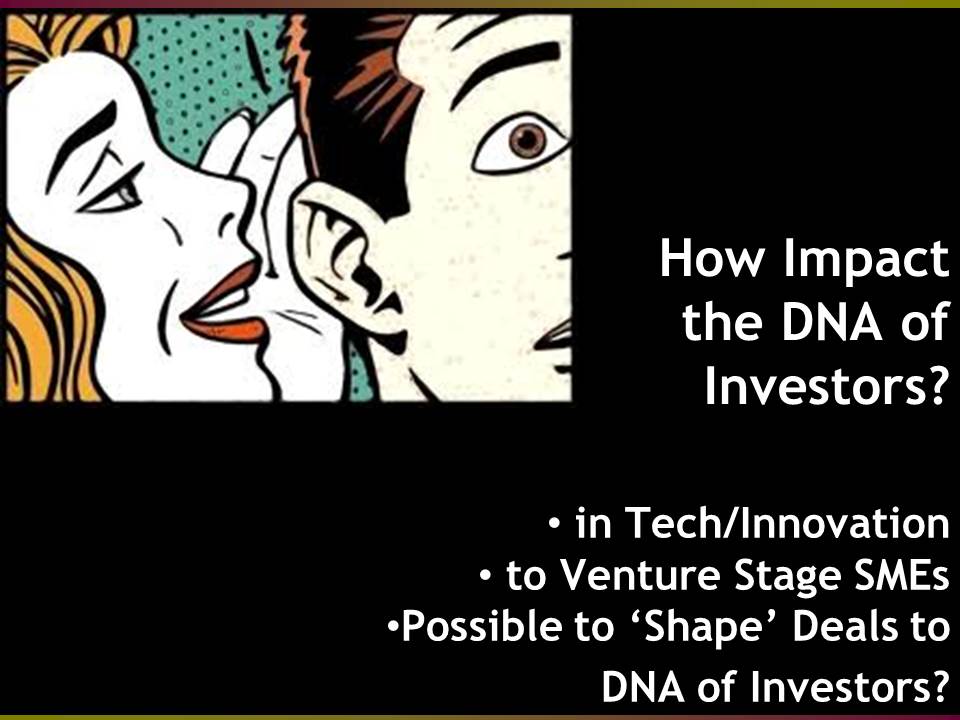 The most frequent complaint I hear from entrepreneurs in the emerging markets is the lack of risk capital in their country; investors willing to finance start-ups and early stage companies.  Many founders travel to America seeking money and connections in the US venture ecosystem.  While a few are able to raise cash, most don't—and return home empty handed—to face an unknown future.
With trillions of dollars invested in food & beverage, fast moving consumer goods, retailing, wholesaling and construction to name just a few, plenty of money exists in the developing world—from Beijing to Buenos Aires to Bangalore—and from Moscow to Manila to Mexico City.  So if there is so much capital seeking opportunities, why is it such a struggle to get local investors to open their pocketbooks and finance technology, 1st time entrepreneurs and early stage SMEs? And what actions can entrepreneurs implement to 'shape' their business models to the risk attitudes and behaviors of investors + learn to 'sell risk, then opportunity'—to raise $ for their ventures?
I spoke on these subjects to entrepreneurs, investors and government officials from East Europe as the invited guest of US Ambassador to Croatia, Mr. Kenneth Merten and his economic section chief Thomas Johnston at the Brown Forum. This event commemorates former US Secretary of Commerce Ron Brown's (Clinton Administration) efforts over 20 years ago to initiate trade between states of the former Yugoslavia—after years of war and conflict—and the United States.  The theme of 2013's event was 'Entrepreneurship & Venture Capital in South East Europe.'
Topics in my 16 minute video talk include:
Investor behavior is driven by the cultures of risk:  What it is, how it differs in the emerging markets vs. Silicon Valley and actions to make risk your friend—not your foe
Debunking myths—what investors (do/will) finance in emerging markets. Risks 'bought' by investors in the developing world & risks which scare them (beginning with slide #39)
Business models which unlock capital—& those that don't
What I ask of you
With a deeper understanding and insight into the risk behavior of capital, entrepreneurs can create and 'shape' business models to unlock the wallets of customers and investors. So please write me with the solutions and strategies you used to overcome the cultures of risk and raise $ for your venture.  I'll share your stories here.