Since 1992, I've lived, worked, invested and conducted business 1st in Canada & Europe, doing tech investment and fund creation, then Africa & Russia, when each took major steps for creating venture & private equity initiatives to accelerate investment & finance money-starved startups and growth companies. Later when technology & tech entrepreneurship become vogue around the world, I've seen the less-than-successful investment of $ billions at transporting Silicon Valley and (Boston's) Route 128 initiatives to Russia, Kazakhstan, Croatia, Slovakia, Vietnam and others.  The import of fund-of-fund schemes, incubators, technoparks, cluster themes & accelerators have largely failed to create the ecosystem benefits that their supporters promoted, as detailed multiple times by respected thought leaders like Vivek Wadhwa & Steve Blank.
What are missing from programs and blog discussion, is dialogue & solutions to address the social and culture barriers to scaling up, obstacles that impede the success of initiatives & business models executed in emerging markets. Until we attack these issues, we're fooling ourselves with more talk on networks, mentoring, partnering, global market view, etc., since these barriers are what impede development. Let's start the conversation here and now, examples:
1. Attitude of emerging market investors to risk; their willingness to 'buy' known risk, and reject the unknown risk of innovation, tech and young entrepreneurs.
US entrepreneurs sell opportunity to attract investors, raise $. This works 200% in Silicon Valley and Boston since investors are comfortable with risk, ambiguity and uncertainty, and willingly pay the costs of failure when the business models coming from these entrepreneurs don't work out, founders pivot or evolve into something different.
Emerging market investors approach risk differently. They buy known and understandable market risks.  They accept the risks of execution, 'buy' execution risks with their $ since these are the uncertainties they have dealt with as businessmen and investors, and have the experience to help entrepreneurs to solve-avoid. The risks of execution are more than enough for them.
The uncertainties of innovation, e.g., achieve promised tech performance, does demand exist, how generate money, will customers pay, is just too much for them; the result is that the growing base of wealthy investors in BRIC and others are not a source of angel $ as anticipated by public sector guys in these regions, resulting in business models going unfunded, entrepreneurs frustrated and government staffers wondering what the hell to do next.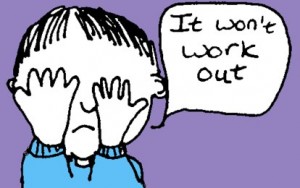 Failure
2. Who pays for the cost of failure?  It's great to talk about the need for failure, how great business models evolve from failed attempts and the need to encourage more failure.
What's not discussed is who pays for this learning?: Investors that I know in Russia, Kazakhstan, S. African, Croatia & Slovakia don't seek losses, only winners and a failed entrepreneur in these countries & others is labeled a loser for life, never to raise $ again.
I can't speak for others, but for me and investor colleagues, none of us wants to say to our institutional investors-pension funds, endowments, etc., "Sure these three entrepreneurs lost us $3 million, but it's great, look what they learned!"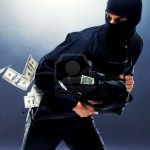 Fraud
3. Failure = Fraud:  you and I know that this is not true, but our opinion does not matter:  the verdict of investors, opinion leaders and others in emerging markets is that failure is fraud.
This attitude of failure = fraud stems from 'who pays for the cost of failure' as failure means the promoter, the entrepreneur & the team did not possess the competencies to overcome risk or did not really understand all the requirements needed for success and 'oversold.' In Kazakhstan, Russia and others, entrepreneurs & scientists have financial responsibility to repay $ that are deemed 'misused.'  Even in Spain, a developed economy is not immune from such behavior; debts are transferred back to the founders if the start-up should fail.
It is to these issues & others that I'll be writing about with solutions to consider so emerging market entrepreneurs, investors and Gov't can do more faster.     
I welcome your comments and engaging in a dialogue with you.